This article, List of minor characters in Return to the Lost World: Jurassic Park, is property of Ten Tailed Fox
This is a list of minor characters that appear in the fan fiction, Return to the Lost World: Jurassic Park.
A
B
C
D
E
F
G
H
I
J
Joseph M. Henry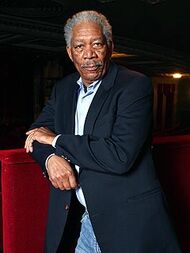 Joseph Mantella Henry (elected November 5, 2008 — reelected November 6, 2012) is the 44th President of the United States, as well as the first African American to hold the office, in the Return to the Lost World series. He was elected first in November of 2008 and was re-elected for a second term in November of 2012. While he plays very little personal role in the series, he is noteworthy for having nominated Dr. Alan Grant to be on his cabinet as the Director of the United States Fish and Wildlife Service.
Under his presidency, the United States purchased the Five Deaths island chain off the coast of Costa Rica, to ensure the safety of the animals there. He also signed legislation that allowed the genetic engineering company, InGen, to purchase Yellowstone National Park for the creation of their third Jurassic Park theme park installation.
He is portrayed by actor Morgan Freeman.
K
L
M
N
O
P
Q
R
S
T
Tim Murphy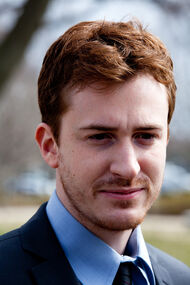 Timothy Murphy (born circa 1982) is the grandson and youngest grandchild of John Hammond, the original CEO of InGen. He is also the younger brother of Lex Murphy. After the incident at Jurassic Park, as well as having met Dr. Alan Grant, Tim eventually goes to college and graduates a student of paleontology. At the beginning of the series, it is revealed that he is primarily studying the Tyrannosaurus in South Dakota. He is also a professor of paleontology at South Dakota State University.
Tim does not play too major a role in the Return to the Lost World series, mostly keeping to his career in South Dakota. However, it is mentioned that he is one of InGen's consulting dinosaur experts for their new park in Yellowstone National Park. He is also one of the few scientists attempting to convince Congress to allow dinosaur researchers, like himself, to have access to the islands of Isla Sorna and Isla Muerta to further learning about the dinosaurs that inhabit the islands.
He is portrayed by American actor Joseph Mazello.
U
V
W
X
Y
Z
Ad blocker interference detected!
Wikia is a free-to-use site that makes money from advertising. We have a modified experience for viewers using ad blockers

Wikia is not accessible if you've made further modifications. Remove the custom ad blocker rule(s) and the page will load as expected.