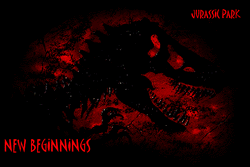 Hello I am Dr.Mollica and if your seeing this page you would know that John Hammond is dead and we need one of you to take over as the president of jurassic park and make new changes. You will not only get total control of jurassic park but you will also get a prize if you are elected. Now of course we have vice president and treasury as well,how stupid do you think I am?Ok so to nominate someone (YOU CAN'T NOMINATE YOURSELF.) go to the talk page and do it there only 3 will be chosen for the finalists. Then if you make it make a short campaign video,speech or poster and put it on here.Ok see ya and remember it could be you.
Winners
President: MismeretMonk
Vice President:Dr.Mollica
Treasury:THE8PURPLE2
Schedule
Vote Now!!!!!!!!
Winners Announced:11/15/10
Campaign's
Dr.Mollica's Speech:
If you pick me as Jurassic Park president I promise you that I will make lots of changes
I will make a rampage article that allows people to make dinosaurs rampage by putting dinosaur pictures and a vs sign and you get to choose the outcome I would call it RAM-PAGE.
I will make an interactive survival page where you get to survive on Isla Sorna just like in my series.
Nobody would be able to delete pages from the fanon,I'm talking to you clone hunter.
And I will have stuff like Dinosaur of the year,Video of the week,User of the month and much more.
Now if you don't vote for me I won't blert out some stupid secret of yours I'm just asking you to vote for me because together we can make a DIFFERENCE!!!! So remember vote for Dr.Mollica!!!!
Vote Here
Use talles (IIII) to vote now you can only vote once so don't do this IIIIIIIIIIIIIIIIIIII because if you do I will erase the votes and you must signature so I know your not cheating.
Dr.Mollica: I
MismeretMonk: II
THE8PURPLE2: I
I voted MismeretMonk (once) Toothless99 12:47, November 13, 2010 (UTC) (sorry if I'm doing this wrong but where else do I put my sig)
I voted Dr.Mollica I would sign but it would look stupid but you would delete it so rules are rules.24.0.170.208 21:59, November 14, 2010 (UTC)
I voted THE8PURPLE2
Me votey MismeretMonk, I guess. Styracosaurus Rider 14:03, November 16, 2010 (UTC)
Good that I forgot to vote, otherwise I wouldn't have won. :) Thanks for all the ones that have shown faith in me. MismeretMonk 21:32, November 16, 2010 (UTC)
Ad blocker interference detected!
Wikia is a free-to-use site that makes money from advertising. We have a modified experience for viewers using ad blockers

Wikia is not accessible if you've made further modifications. Remove the custom ad blocker rule(s) and the page will load as expected.